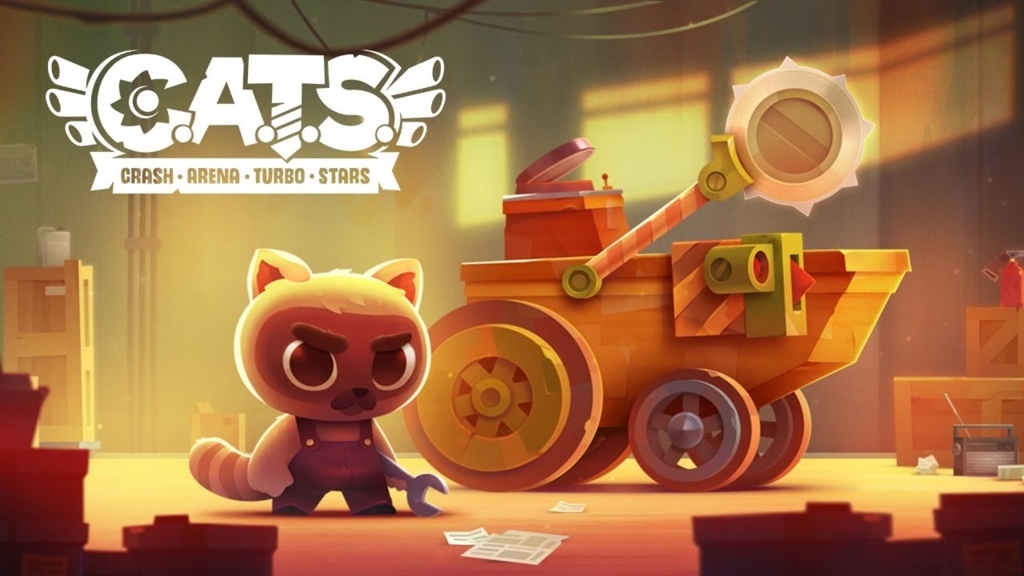 Let's Know About CATS Crash Arena Turbo Stars
Crash Arena Turbo Stars is a smartphone action game from ZeptoLab studio which is popular for its previous successful games like Cut The Rope and King Of Thieves. You may have played these games and now, the same studio comes with a different game.
This game's reviews and rating is awesome even it's not so old. Most of the reviews are positive regarding this game and you can check them out before downloading the game. CATS is offered on Google play store and Apple App Store.
The requirement to play this awesome game is low so everyone can get started with playing such an awesome game. There is a couple of things a gamer has to do but earning resources is the main thing. There are two currencies which are called as Coins and Gems.
The coin is primary currency of the game. On the other hand, gems are premium which means that it will be hard to earn so you have to think twice before spending it. Make sure that you consider other things also while making an upgrade.
How To Make A Powerful Robot?
There are lots of bodies offered for every robot and a gamer is able to test all of them. You can check out all of those before making an upgrade. The more you upgrade your robot the more you will be testing it up.
Try to come up with the best design and try to battle with an opponent. Check out the skills and if your player is good then don't look for any upgrade until you need it. You can wait for the new levels when your robot is not able to stand against an opponent.
This is the time when you should think about the upgrade but doesn't try to replace everything because you can end up making it worse. Try to upgrade the part which is weak or the parts which have drawbacks. Upgrading a little is much more helpful than a full upgrade.
The game is all about your own creativity so you are able to try your own designs and methods to come up with the best designs. If you make a design which is hard to beat then keep on using it without making any upgrades. Don't waste your resources on wrong things.
Alsor Read : Steam Wallet Code Tips and Tricks
Participate In Quick Fights
You can participate in quick fights and these fights are considered as the best method to earn coins. Most of the people avoid these but there are many benefits of this option. You will earn good points from these matches and this is really quick so you should try it for sure.
There is the ladder and whenever you proceed, you get up on the ladder. Well, if you play quick matches then you will keep on getting higher on this ladder. The more fights you play the more you will be earning points.
Points are really important and there is no other method to get it except playing that's why you must play to earn it. Many people avoid Quick fights thinking that this is optional but in reality, this isn't a bit.
You have to take part in these smartly and if you win five racked fights then you will earn super box. Well, this is enough in getting started with the game. You can keep on earning good amount of resources with such methods.
Spending Resources Wisely
The first thing you need to keep in mind is regarding the upgrade. If you upgrade anything then you spend resources. Earning resources isn't easy that's why you should try the save as much as you can. You won't get the chance to earn these with ease.
 If you end up wasting these resources then you have to purchase and this is really money wastage. Well, there is one more option and that is called as CATS Crash Arena Turbo Stars Hack and lots of people have tried it.
You can avail free coins and gems without even spending money. This is an easy method and you can suggest to others also.